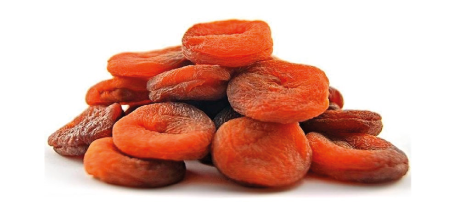 Organic Sun Dried Apricot
Apricot, which is an important member of the Rosaceae family, has an important place in the food sector in our country and in the world. Iraq, Afghanistan, Iran, Turkey as well as in countries such as Pakistan; It is one of the largest apricot producers in the world with its fresh fruit and seed yield. Malatya region, located in the east of the country, meets half of the production. The apricot varieties produced in Malatya, which meets approximately 85% of the dried apricot exports in the world, are the most popular apricots in the world with their quality and taste.
With its vitamin, mineral and rich fiber content, apricots are industrially evaluated in different ways, such as eating, dried and canned food. It is used in making fruit juice, marmalade, jam, fruit pulp and ice cream, jelly, cream, confectionery, liquor, cake and yoghurt.
Apricot can be consumed both wet and dry. Organic apricot does not contain any additives from the growing stage to the drying stage.In this respect, organic apricots are separated from their seeds, washed and dried in the sun to keep them long-lasting without any processing and without losing any of its natural ingredients.
Our company has made it a mission to host these 100% organic products away from chemical, soluble and inorganic substances such as protection of consumer health, drugs, fertilizers, growth regulators and hormones, which organic production aims at, as in all other organic products it owns, to the tables of our valued consumers.